If it needs sucking, call the sucker.
Quality HydroVac work, in reasonable time, at a good price. Serving contractors, businesses, farmers, and homeowners throughout southern Manitoba.

HydroVac/Daylighting
A safe digging option when you don't know what's below the surface.

Emergency Work
We're available on short notice and will take last-minute calls.

Large Jobs
We've worked on massive 100-mile water mains. We can work on yours too.
Honesty
We know honesty is important in business and we appreciate the trust you have in us.
Efficiency
We know time is money, and it's important to make sure we keep everything in your business, farm, or home running smoothly.
Emergency
We know that when you call us for emergency work, your operation is shut down until the project is complete, so we'll work as quickly as possible.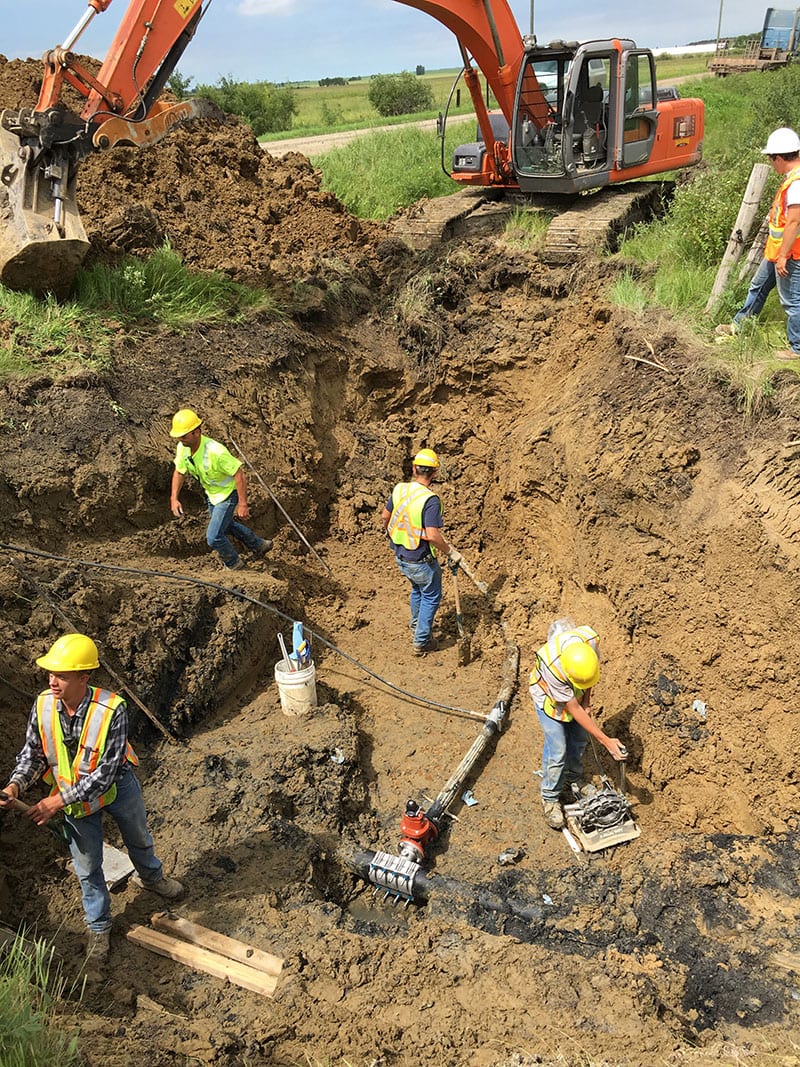 We are Inground Construction
Having over 20 years of experience specializing in the excavating and directional drilling field, we strive to meet the needs of our clients in Southern Manitoba and the surrounding area. We consistently deliver quality work in the projects we do that meet our clients exacting requirements. Getting the job done right requires the right experience and knowledge for the job at hand.
Pete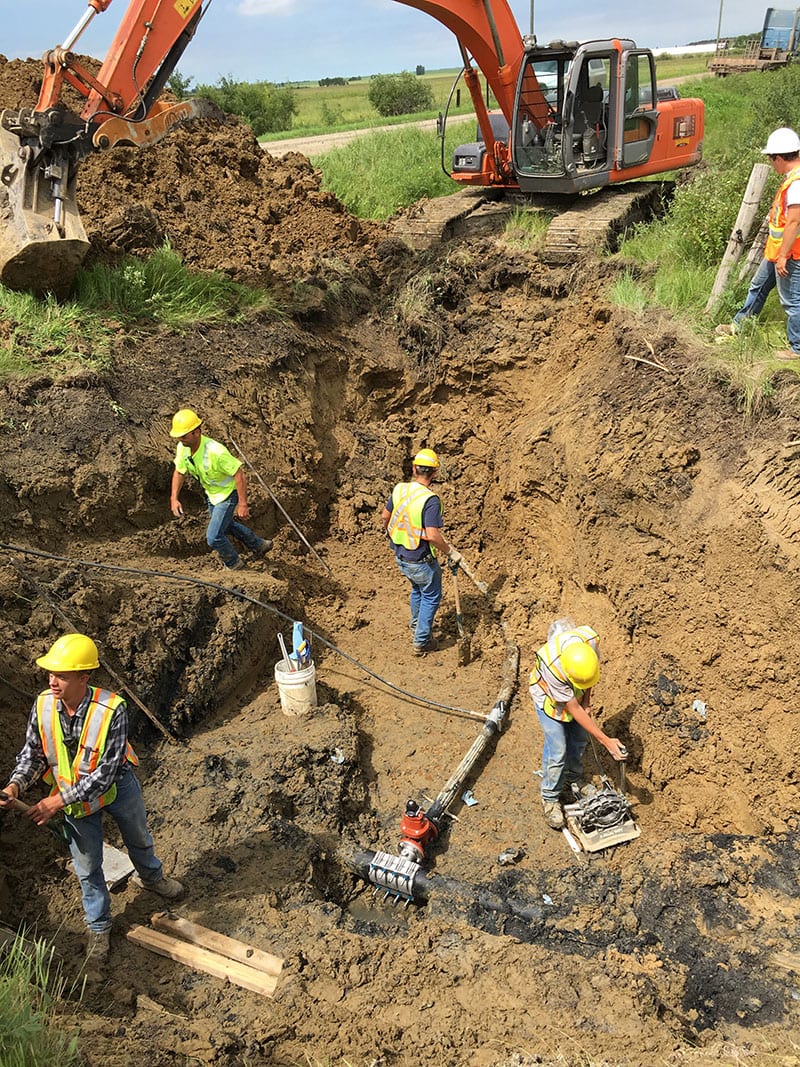 A Family-Operated Excavation Company
Since merging our companies in 2018, we've accumulated years of experience providing full excavation services across southern Manitoba.
Great company! Get the job done fast and right for a good price.
I'm very impressed with their directional drilling, with their speed and accuracy in locating. And their honest and friendly service. The prices are reasonable . I would recommend Inground Construction for any directional drilling and digging.
John with Inground is very punctual and professional, with his experience it makes hydrovac jobs quick and efficient. He is always willing to go the extra mile to make sure things go smoothly so we achieve our goals.